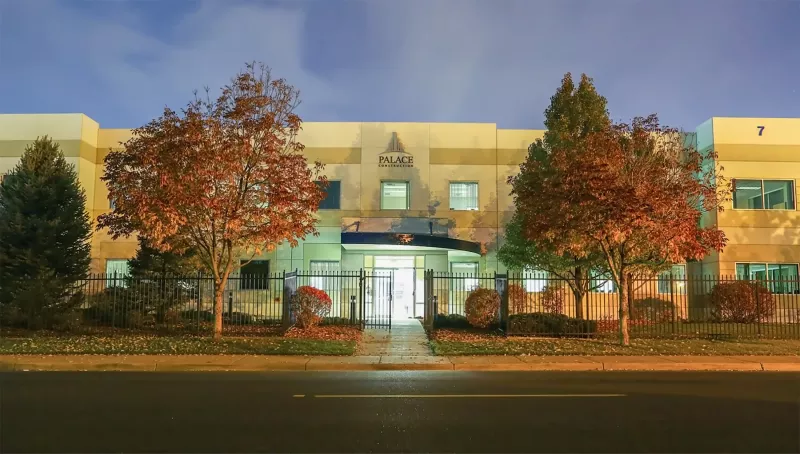 About Us
Our Team's genuine interest is in helping you navigate your loss, manage your claim, and restore your peace of mind.
Why Palace Restoration?
When your home or business is damaged due to unforeseen circumstances, we understand your one wish is for peace of mind, both in returning your life to normal and in knowing you have made the right choice when selecting a contractor. Palace Restoration's compassionate and knowledgeable staff are available 24/7 to assist you in restoring your property and wellbeing through expert insight and effective communication. At every milestone in your restoration project, we strive to help you feel confident in having selected us as your partner.
Palace Restoration is fully licensed and bonded. We also hold a Class A license in Denver which means we can tackle major projects that smaller companies cannot. Copies of our municipal licenses throughout the Front Range are available upon request. Our staff is always up to date on local building codes, the latest restoration industry techniques and is outfitted with the best in current technology. We also only work with fully licensed and bonded subcontractors. Palace Restoration has strict standards for our subcontractor network to ensure you receive the highest quality outcome on your project.
If you're in need of new construction services, check us out at Palace Construction!
Palace Restoration Leadership
Lou Jahde
Founder & Chairman of the Board   (1963-2020)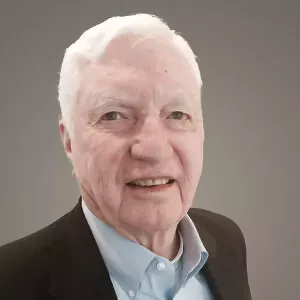 Background
After attending Northern State University in South Dakota for a year, Lou joined the South Dakota National Guard and served until 1952, then returned to school to finish his business degree. He founded Palace Construction in 1963 based on a framework of honesty and integrity, principles the company still operates by today.

Over his career, Lou completed a tremendous number of projects, both large and small, from minor window and door repairs to his final project, a 381,000 ft², six-story, senior living facility in Aurora, CO.
Credentials
Northern State University, South Dakota
Rick Carter
Chief Executive Officer   (Since 1989)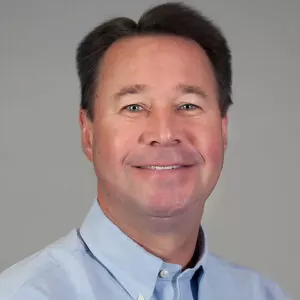 Background
With the assistance and counsel of Lou Jahde, founder of the firm and Rick's father-in-law, Rick has guided Palace into the next generation. His personal highlights include the building of Palace's current headquarters in 1999, as well as the development of the current executive team most of whom are also part owners of the company. Rick has accumulated over 29 years of experience in the industry since joining the company in 1989.

As CEO, Rick is responsible for the overall management and well-being of the company, from client satisfaction and business development to operations, safety, and cost control. Moreover, he is the face of Palace Construction and embodies the company motto of "Building Better Lives" by encouraging and supporting individual employee and company involvement in activities that give back to the community.

Rick and his wife, Michelle, have two daughters who attend the University of Denver. Together they enjoy managing their family winery in Paso Robles, California, and spending time on the beach.
Credentials
B.S., Creighton University, Omaha, Nebraska

JD, Western State University College of Law, Fullerton, California

MBA, Colorado State University, Ft. Collins, Colorado
Garth Geer
President   (Since 2004)
Background
Garth joined Palace in 2004. Before becoming president, Garth served in the roles of project engineer, assistant project manager, project manager, construction division manager and vice president. As president, his priority is to ensure each of our project teams is selected based on each client's and project's unique needs. Garth fully supports our project teams in their effort to deliver a quality product with excellent service to all of our clients. He provides leadership and executive-level management for all of our projects.

Garth is also responsible for strategic planning, risk management, and operational decisions for Palace Construction.
Credentials
B.S., Architectural Engineering, University of Colorado Boulder, Colorado
Amy Reitmair,
CPA
Chief Financial Officer   (Since 1992)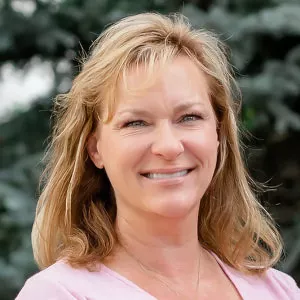 Background
Amy joined Palace in 1992. As the CFO, she is responsible for developing and implementing organizational and operational financial strategies to support the company's overall mission and vision.

Amy enjoys traveling to new places, experiencing local culture, and finding new adventures.
Credentials
B.S., Accounting, Bob Jones University, Greenville, South Carolina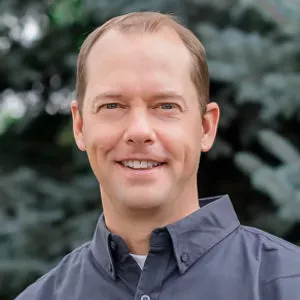 Background
Todd began his career framing, remodeling and roofing houses while in college. After school, he spent 8 years in new home construction before beginning work in the world of insurance restoration. Since then, Todd has steadily worked his way from superintendent to project manager and beyond.

As Vice President, Todd is responsible for coordinating team resources and ensuring client satisfaction. He oversees the hiring and retention of staff and maintains oversight of the division.

Todd currently lives in Castle Rock with his wife and two children and enjoys spending time outdoors, camping and mountain biking.
Credentials
B.S., Marketing, Western Michigan University

EPA Lead Renovator

IICRC Water Damage Restoration

OSHA 10-Hour

OSHA Confined Spaces Training
Will Denning
Mitigation Director   (Since 2014)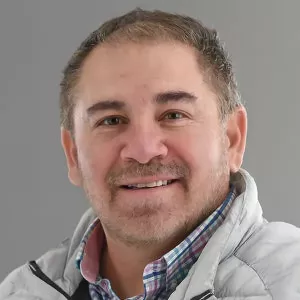 Background
Will began his career in the cleaning and restoration industry over 25 years ago. He has managed numerous complex restoration projects throughout his tenure in construction. He joined Palace in 2014.

As Director of Restoration, Will is responsible for oversight of all emergency restoration projects, as well as management, recruitment, and training of all restoration personnel.
Credentials
IICRC Master Water Restorer

IICRC Master Fire & Smoke Restorer

IICRC Applied Microbial Remediation

IICRC Applied Structural Drying

IICRC Carpet Repair & Reinstallation

IICRC Odor Control

IICRC Upholstery & Fabric Cleaning

IICRC Journeyman Textile Cleaner

IICRC Water Damage Restoration

IICRC Commercial Carpet Maintenance

State of Colorado Asbestos Building Inspector

EPA Lead Renovator

ITC Building Science Infrared Thermographer

OSHA 10-Hour
Danny McAnally
Director of Large Loss   (Since 2015)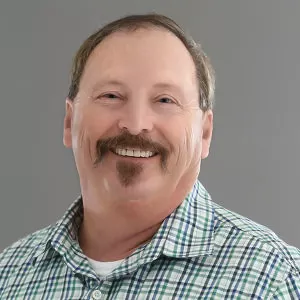 Background
Danny began his career in the cleaning and restoration industry over 40 years ago working for his father and grandfather. Shortly thereafter, he began building semi-custom homes and was promoted to foreman within a year. His first emergency restoration project was a house fire in 1983 in Erie, Colorado. Danny studied construction management at Front Range Community College.

Danny joined Palace in 2015. As the Director of Large Loss, his duties consist of customer relations, working with insurance companies to settle claims, assisting clients with rebuild options, scheduling, budgets, permitting, ordering materials and coordinating with subcontractors.
Credentials
OSHA 10/30/40-Hour

EPA Lead-Based Paint

OSHA Asbestos Awareness

OSHA Silica Awareness

Xactimate
Kevin York
Reconstruction Director   (Since 2011)
Background
Kevin graduated from Kansas State University with a B.S.in Business but soon found a home in the insurance restoration world. As Palace Restoration's Reconstruction Director, Kevin oversees the daily operations of field staff, all program work from insurance providers, and manages some of Palace's larger restoration projects.

He enjoys skiing, hiking and generally being outside.
Credentials
ERP Lead Renovation, Repair and Painting

IICRC Water Damage Restoration

IICRC Fire & Smoke Restoration

OSHA 10-hour

OSHA Confined Space Training

OSHA 2-hour Silica Awareness

OSHA 2-hour Asbestos Awareness

Executive Certificate in Home Modification

Alacrity Subrogation I & II
Palace Restoration Management
Kyle Fink
Project Manager   (Since 2015)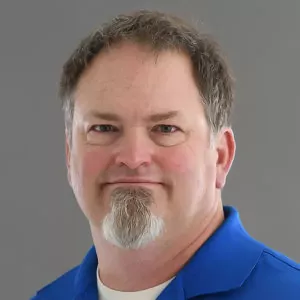 Background
Kyle started his own construction remodel/repair company five years after graduating from college. He grew the business to focus on custom high-end residential construction.

In 2006, Kyle began working as an assistant project manager in the construction restoration/repair industry. He joined Palace Restoration in 2015. Kyle has served in a project manager role for 16 years. He strives to negotiate win-win insurance claims for both owners and adjusters.
Credentials
B.S., Business Administration/Finance, Colorado State University, Fort Collins, CO
Joe Starman
Project Manager   (Since 2019)
Background
Joe has been involved with construction since the start of his career. He has experience with contract procurement and facilities management for public buildings along with almost two decades of experience in general construction and restoration/repair. Joe joined Palace Restoration in 2019.

Joe takes pride in serving as the key link with clients and reviewing the construction team's work before handing a restored property back to the client.
Credentials
B.A., Sociology and Psychology, Adams State University, Alamosa, CO
Jake Trujillo
Project Manager   (Since 2014)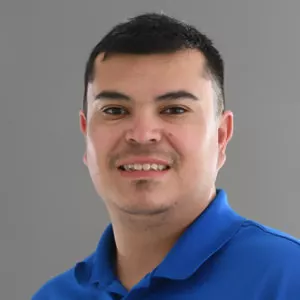 Background
Jake started his career in 2011 as a field technician. He joined Palace Restoration in 2014 and worked up to the role of project manager/ estimator. He handles emergency service and mold remediation in both commercial and residential and settings. His responsibilities include oversight of field operations, disaster property inspection, and estimating and managing a variety of projects.
Credentials
IICRC Water Damage Restoration

IICRC Fire & Smoke Restoration

IICRC Applied Microbial Remediation Contractor

EPC Certified Lead Renovator

IICRC Odor Control

IICRC Carpet Cleaning

OSHA 10-Hour

Certified Mold Professional

State of CO Asbestos Building Inspector
Justin Zarecki
Project Manager   (Since 2019)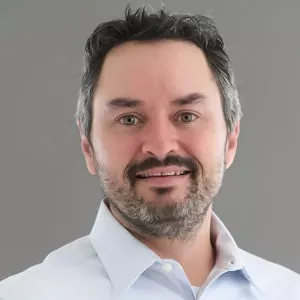 Background
Justin has spent his entire career in the construction industry. He worked as a superintendent and project manager for several front range home builders before joining Palace Restoration in 2019.
Credentials
Construction Management Certification, Colorado State University, Denver

Construction Management Studies, University of New Mexico
Company History
When Palace Restoration began serving Colorado clients in 1963, repairing residences and businesses damaged by storms was its sole focus. From its inception until 1971, the company focused solely on insurance work, completing contracts with every major insurance provider in the state. Five decades later, that cornerstone capability has evolved to include new construction, large-scale renovation, structural repair, and consulting, although we have always maintained a well-trained, compassionate emergency restoration division.
Palace is founded, repairing residences and businesses damaged by storms

1963

Palace grows to occupy its first office space on Galapago

Company moves into new office, a double Quonset facility

1965

Palace grows to 20 employees

Restoration of historic State Office Building completed

1985

History Colorado awards "Stephen H Hart" award for historic preservation

Rick Carter, now CEO, joins management team

1989

Palace repairs homes in Colorado's first class action lawsuit

Palace constructs its current offices

2000

Todd Henry joins Palace as Restoration Division Manager

2012

Palace celebrates 50 years of service

2013

Will Denning joins Palace as Mitigation Director

2014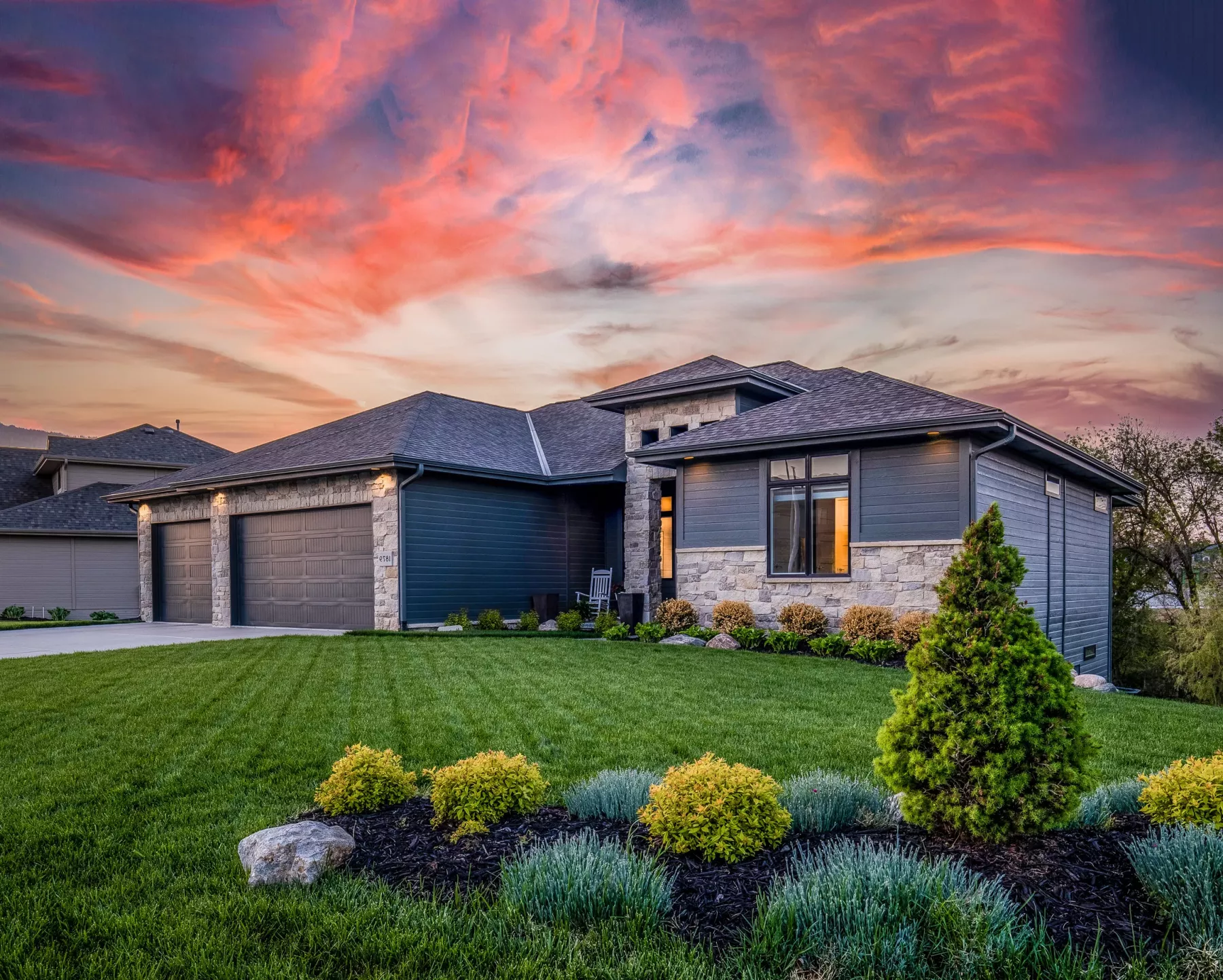 Restoration Services You Can Rely On
---
At Palace Restoration, we offer complete restoration and construction remedies for residential and commercial structures in Denver, CO. Our services include damage recovery, remodeling, and project finalization for all types of buildings. Our team handles various tasks, including content restoration, board up shoring, and thorough cleaning. This ensures that our clients in Denver, CO can return to their homes or offices and find them fully prepared and ready for occupancy. Furthermore, we manage essential legal aspects such as obtaining permits and securing quality control insurance. This ensures a seamless progression of your project without any disruptions or obstacles. When disaster strikes, there's no better team to turn to.