FAQ
At Palace Restoration, we make it our mission to provide answers to any and all inquiries you may have. Therefore, we encourage you to browse our frequently asked questions.
Answering Some Common Questions
What happens and what are the effects when water floods my home or business?

First, when water contacts drywall, the drywall sags and disintegrates. You'll begin to see paint bubbles and peeling as the water wicks up the drywall. After that, water saturates the insulation behind the drywall.
Second, if water dwells in your wall for any length of time, wood structures begin to swell. The glue holding your particle board kitchen and bathroom cabinets dissolve, causing it to crumble. The longer the water dwells in your property, the more likely it is that the hardwood floors will buckle and warp. Wood exposed to long-term water damage rots.
Third, water-soaked carpets "delaminate." Delamination is the term for carpet that pulls away from its backing. Once this happens, the carpet is permanently ruined.
Fourth, water damage can short-out electrical systems. This can cause fire and shock hazards and damage to electronic equipment.

Why can't I clean up and dry out the damage myself?

Mopping up a small spill in the middle of the floor is okay.

However, if water has flooded a large portion of your home or office, it's the water you can't see, that causes problems. Often this is water that has wicked up behind the wall or under the floors. These cavities are the perfect place for mold and mildew to grow. Without meters to measure the moisture, you won't be able to find and remove the water you can't see hiding in the structure.

This kind of excess water promotes mold and mildew growth and compromises the structural integrity of building materials. Mold exposure presents a serious health threat to everyone in your home or business.

In addition, if the water damage comes from a contaminated source like a sewage backup, it presents an imminent health threat. In this case, you especially want to AVOID ANY CONTACT. Contact a professional like Palace immediately!

What does a professional water damage restoration contractor do differently than I would do to dry water damage?

First, after we extract the water, we contain the affected area.
Second, we remove any non-salvageable damaged materials.
Third, we photo catalog every part of the damage and all damaged items.
After that, we spray the anti-microbial solution on the affected area.
Shop vacuums and common household fans aren't designed to remove enough moisture or generate enough air movement to dry your home or office completely after a water event. So, we use specialized, high-speed, industrial air movers and dehumidifiers. We set up the equipment in a specific pattern, creating the most efficient drying system for your property.
While the equipment removes and controls the humidity and moisture levels in the air, we monitor the progress on a daily basis with specialized meters to measure the moisture.
Finally, we communicate with your insurance company using the latest technology to facilitate efficient processing of your insurance claim. We're experts at this, and we've helped hundreds of homeowners in the Greater Philadelphia and Cherry Hill area recover quickly from water damage loss.

How long does it take to dry my home or business?

This all depends on the size and scope of the loss.

Completely drying a structure depends on the type of water damage, how bad it was, how long the water dwelled, and the type of building materials involved. For example, concrete takes much longer to dry than wood.

Many times, water damage to your home or business takes 2 to 3 days to dry. However, properties exposed to water damage for a long time will take longer to dry!

Why is my property monitored so often?

We place our specialized equipment so it will operate as efficiently as possible according to the moisture mapping we have performed on your home or business. We monitor the progress of every job regularly so we can make any adjustments as needed. Our goal is to get you clean, dry and sanitized as quickly as possible. Regular monitoring and adjustments help us get you there faster.

Is it okay to leave the equipment running all the time?

Our specialized equipment is made to run continuously without overheating or causing safety problems. Remember, we position the equipment in a particular way to promote the drying process so please do not move it.

Is it okay for me to open the doors and windows?

Please do not open your doors or windows. Our technicians have set up the best conditions on your property for drying it efficiently. If you open windows during the drying process it will cause problems. Depending on weather conditions, opening windows slows down the drying progress. So please keep doors and windows closed. Also, don't turn off air conditioning or heat without talking to us first.

Do I need to pay anything up front?

Palace will coordinate with and bill your insurance company. Typically, the insurance company will pay us the full cost of mitigation (e.g. water extraction, drying, dehumidification) directly since we use the same estimating software and follow industry guidelines.

Your deductible amount is applied to reconstruction. We will bill you the amount of the deductible once the insurance company cuts you a check for the reconstruction funds, usually about two weeks after the claim is filed.

How much does my restoration cost?

This depends upon the extent of the damage. Palace uses Xactimate® which independently establishes pricing guidelines. Xactimate® pricing is recognized and accepted as an industry standard by most large insurers and a majority of all insurers. Every item performed on your restoration project is listed in detail and agreed upon by you as well as your adjuster so that there are no surprises. Deviations from the established pricing are documented for review and approval.

Can you invoice my insurance direct?

Yes. Palace has a working relationship with all major insurance carriers and works with them to coordinate your coverage and our services as well as invoicing and payment. We will let you know what services, if any, are recommended but not covered by your insurance. In most cases, you will only be billed for your deductible.

Is water damage covered by my insurance?

Typically, homeowners' insurance policies only cover water damage that is considered sudden or accidental. This includes burst pipes or malfunctioning appliances. Standard homeowner's insurance does not cover any type of flood damage. This includes flooding caused by rain, natural floods, and sewer backups. Homeowners must consider purchasing a separate flood insurance policy to cover the damage caused by natural floods. Refer to your insurance policy for more information on what is and is not covered.

All home and property owners must be aware of the possibility of water damage and what to do to prevent major damage that can lead to expensive repairs. Prevention is the best defense against water damage but it is impossible to completely avoid it. The best course of action is to call a trusted water damage professional, like Palace, at the first sign of trouble. These professionals have the right equipment to remove the water from your property and restore the damage to the affected furnishings and structural elements.

If I filed a claim, do I have to wait for an adjuster to come out before I call you?

The answer to this question is usually no.

Most homeowner and business policies require you to do whatever you can to prevent further damage.

The first step is to stop the source of the water
Next, call your insurance company. Ask them if you have coverage for the kind of incident you have experienced. At this time it, they will likely issue a claim number along with names of restoration companies to contact.
After you call us, take pictures of the damage. Even though we take many pictures when we arrive, we appreciate having this kind of additional documentation.
Finally, if you can, remove any personal items and furniture from the affected area and do what you can do remove any standing water. Please do not throw anything away.

Do I have to use the restoration company my insurer recommends?

You do not have to use the company the insurance company recommends. You are free to hire whomever you wish.

However, you will want to take steps to properly vet the contractor you choose. As with every profession, there are good water damage restoration professionals and not so good ones.

Remember: Most reputable water damage companies have worked with the major insurance companies and are experts at dealing with adjusters and claims.

Are there any chemicals used that could be harmful to me or my pets?

We use several different anti-microbials or biocides during every water damage mitigation job. These prevent mold, mildew, and bacterial growth. And most of them are rated safe for children and pets. But, if you have concerns about toxicity or chemical exposure, ask the technician on call which anti-microbial solution he will be using. You can also ask him to provide you with the Material Safety Data Sheets (MSDS sheets) for that product. But to be safe, it's wise to keep yourself, children, and pets away during the drying process.

Do I need to find a reconstruction contractor to do the repairs after the water restoration is done?

If you hired us to handle your loss from start to finish, you don't need to worry about finding a general contractor. We have a team of qualified, experienced professionals to do the reconstruction needed, or we use sub-contractors as a part of the restoration package. We are a fully licensed and bonded general contractor.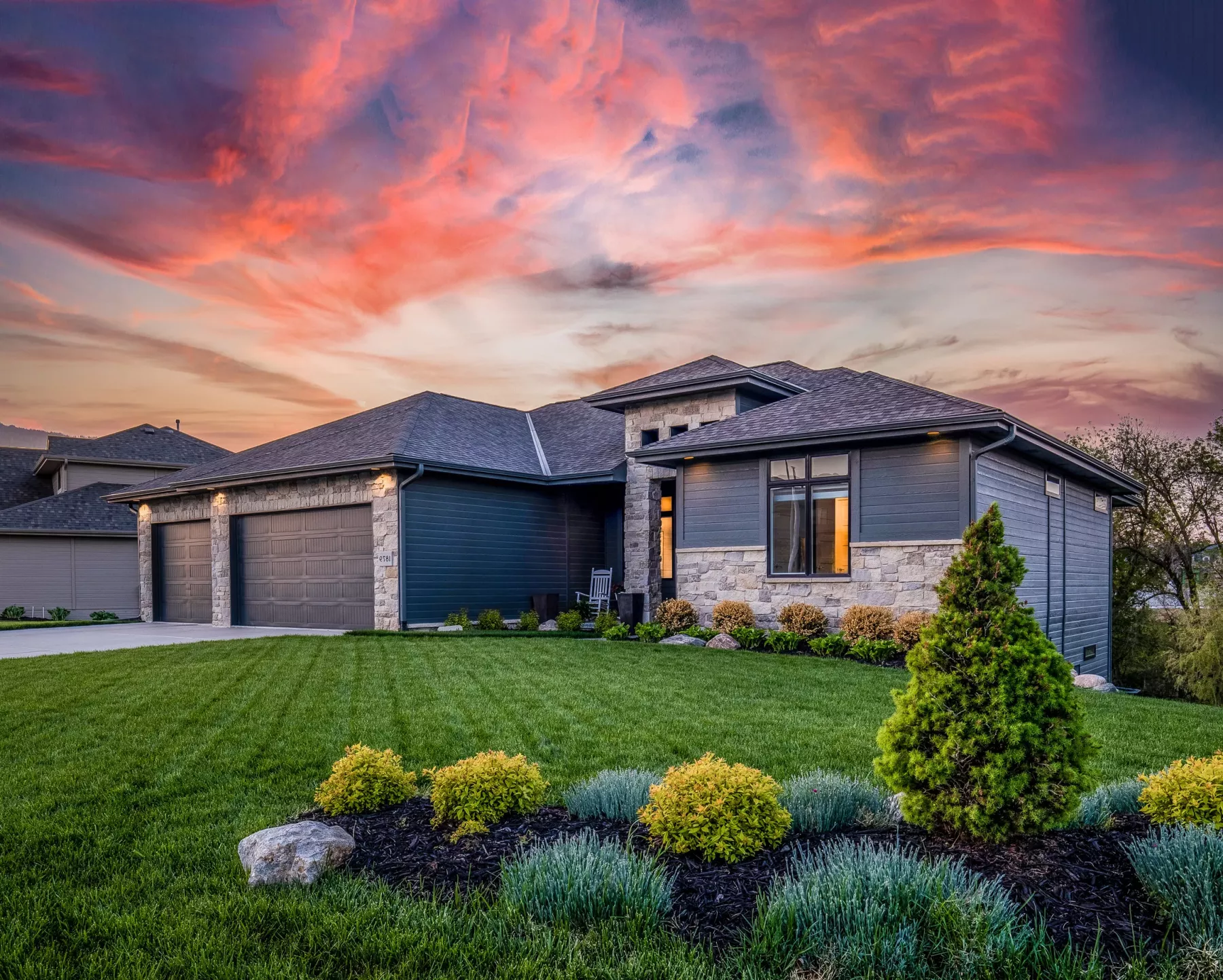 Restoration Services You Can Rely On
---
At Palace Restoration, we offer complete restoration and construction remedies for residential and commercial structures in Denver, CO. Our services include damage recovery, remodeling, and project finalization for all types of buildings. Our team handles various tasks, including content restoration, board up shoring, and thorough cleaning. This ensures that our clients in Denver, CO can return to their homes or offices and find them fully prepared and ready for occupancy. Furthermore, we manage essential legal aspects such as obtaining permits and securing quality control insurance. This ensures a seamless progression of your project without any disruptions or obstacles. When disaster strikes, there's no better team to turn to.